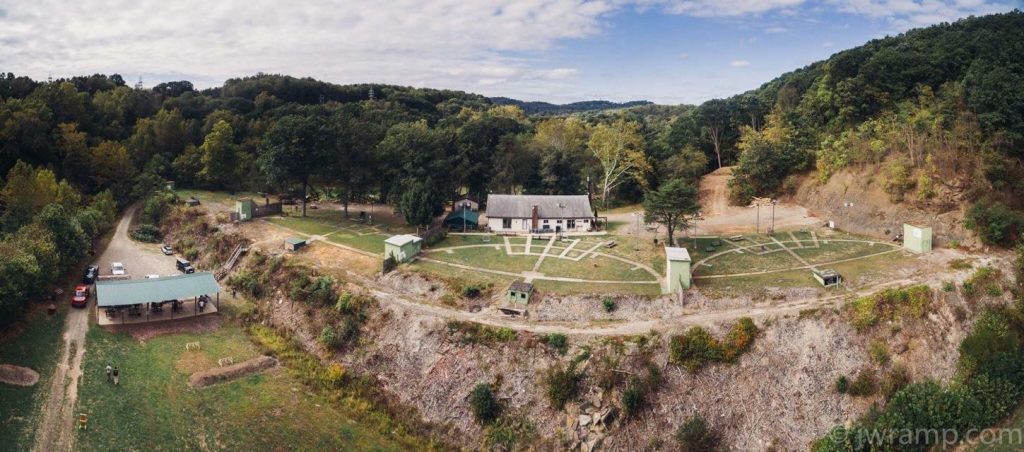 Rosedale Sportsmen's Association is a private club for members and guests only.
Located at GPS coordinates 40.563634 -79.825673, the facilities consist of ~180 acres, located mostly in Indiana Township, Allegheny County, Pennsylvania. The club has 3 lighted combination Trap & Skeet ranges, a 4th field set up for international skeet and wobble trap, an outdoor rifle range (up to 200 meters, set up for metallic silhouette) and a 50 foot indoor pistol range in the club house. An area is also available that can be used as an archery range.
The indoor and outdoor ranges are open to any member and their guest. The outdoor range is closed when there is a club sanctioned shoot, when the Trap and Skeet ranges are in use or when maintenance is being done.
Rosedale Sportsmen's Association complies with the Civil Rights Act of 1964 and Section 504 and the Rehabilitation Act of 1973 and all the requirements imposed, that no person shall on the grounds of race, religion, color, sex, national origin, sexual preference, ancestry, age, familial status, veteran status, culture, language, socioeconomic status, gender identify or expression, or physical disability be denied membership or participation in events held at or by Rosedale Sportsmen's Association Inc.